Alkota Space Heaters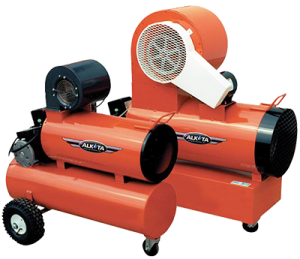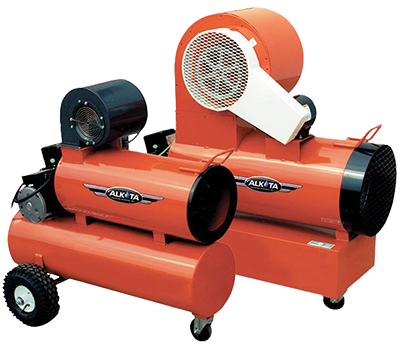 Alkota space heaters keep your shop warm and productive on the coldest of days.
Alkota's Model 150 and 210 industrial space heaters offer instantaneous circulation of heated air wherever and whenever temporary or emergency heat is necessary. The cost-effective and versatile unit is designed to run on kerosene, No. 1 fuel, or premium diesel fuel in addition to plugging into any standard grounded 110-volt outlet. These space heaters feature stainless steel combustion chamber, high-temperature limit switch, and pneumatic ball bearing wheels and casters for long life and ease of use. Easily move and place them right where you need them.
Call Us at 541.688.8211
Call us now to schedule your appointment 541.688.8211 or toll free 800.233.2425 or click the contact us button below to fill out our contact form and someone will get back to you shortly.