Clean Burn Waste Oil Products
Clean Burn is the world's leading manufacturer of waste oil heater products that generate FREE HEAT from used oils such as motor oil and petroleum-based fluids. For businesses such as automotive repair that produce used oil, Clean Burn provides the best solution to ever increasing energy costs. Clean Burn recycling centers will burn your used oil in UL-listed furnaces – eliminating your heating bills, giving you cradle-to-grave disposal liability and transport costs – all while recycling your used oil in accordance with strict EPA guidelines.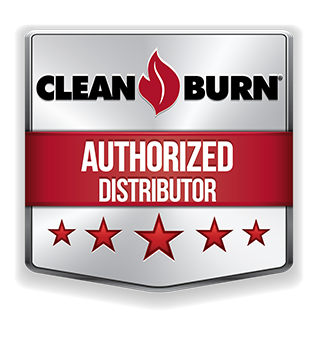 As an Authorized Clean Burn Dealer, we're proud to offer and support the full line of Clean Burn heaters and boilers: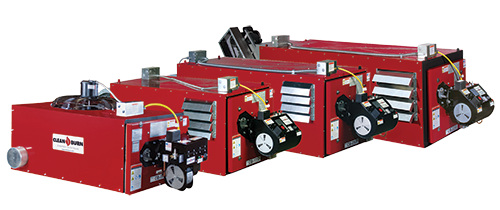 Learn More About Our Waste Oil Furnaces
Our waste oil furnace line of UL listed furnaces are available in numerous models ranging in size from 140,000 to 500,000 BTU/hr. Waste Oil Furnaces can be easily installed by suspending from the ceiling or attaching to an elevated non-combustible platform.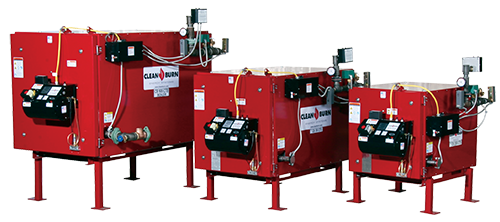 Learn More About Our Waste Oil Boilers
Our waste oil boilers are your best choice for economical and plentiful hot water for car and truck washes, radiant floor heat, space heat, snow/ice melting, and industrial processing.
Clean Burn is by far the best choice in waste oil products with their innovative technology and quality manufacturing. We are proud to offer Clean Burn, known for flexibility, solid construction, high efficiency, rugged durability, easy maintenance and the best investment return.
If you would like to learn more about our Clean Burn product line, please feel free to contact us at 503.283.4011 or toll free at 800.233.2425 or click the contact us button below to fill out our contact form and someone will get back to you shortly.