Hotsy Hot Water Pressure Washers:
Natural Gas Heated and Electric Powered Series: 5700 / 5800 Series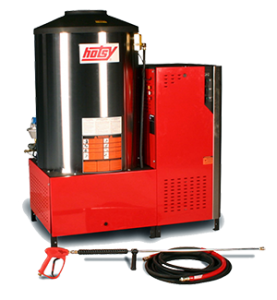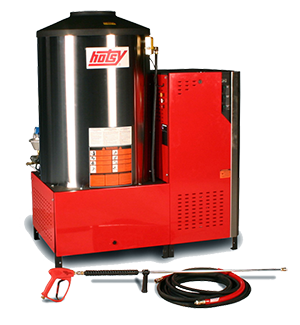 Description: Meet the flagship of the Hotsy Hot Water Pressure Washer line – the 5700 / 5800 Series. This stationary heavy-duty series is ideal for wash bay installations, and is powerful enough for dual-gun operation. With its 20 HP Baldor motor driving the Hotsy Pump, backed by a 7-year warranty, the 5700 / 5800 Series delivers cleaning power of up to 9.5 GPM and 3000 PSI. The 5700 / 5800 Series can be outfitted to heat with oil, natural gas or liquid propane, depending on the model. All models are certified to the rigid UL-1776 safety standards.
Specifications:
NG-Fired
8 – 9.5 GPM
2500 – 3000 PSI
20 HP
208V/3PH, 230V/3PH, 460V/3PH, 575V/3PH
Belt-Drive Hotsy® Triplex Pump
Smart Relay Control System
Many options to make industrial cleaning faster and easier!