In a follow-up to our post "Use Cardlock Account Settings to Prevent Fuel Theft", we take a deeper look at some further best practices and tips to protect your fleet fuel cards from fuel theft and "slippage". 
---
Never write your pin on the card or sleeve.
Report lost cards, staff changes and suspicious activity to Carson Cardlock immediately. We will help you analyze the charges and submit a claim to the Fleetwide Fraud Protection Program. Timely reporting is one of the main criteria of the Fleetwide Fraud Protection claim.
Regularly review your fuel purchases. The more informed you are about your purchases, the more easily you can identify irregularities. At the least, perform quarterly and annual reviews. A Carson Cardlock account makes this easy via our online customer portal, where you can pull fuel usage reports.
Adjust your cardlock settings regularly. Protection is not set-and-done. It requires on-going vigilance and fine-tuning. Conditions change, operations change, staff change, so should your cardlock settings.
Have a Fuel Usage Agreement for your employees. Clearly outline what can and cannot be purchased with your employees from day one and delineate consequences should policies be violated. Create your own or use this agreement as a template.
Create customized settings for every individual user. See our post exploring the different settings available on your cardlock account.
Turn on e-receipts to receive emailed copy of receipts the same day a purchase is made, helping you immediately identify un-approved purchases and quickly address staff behavior if needed.
---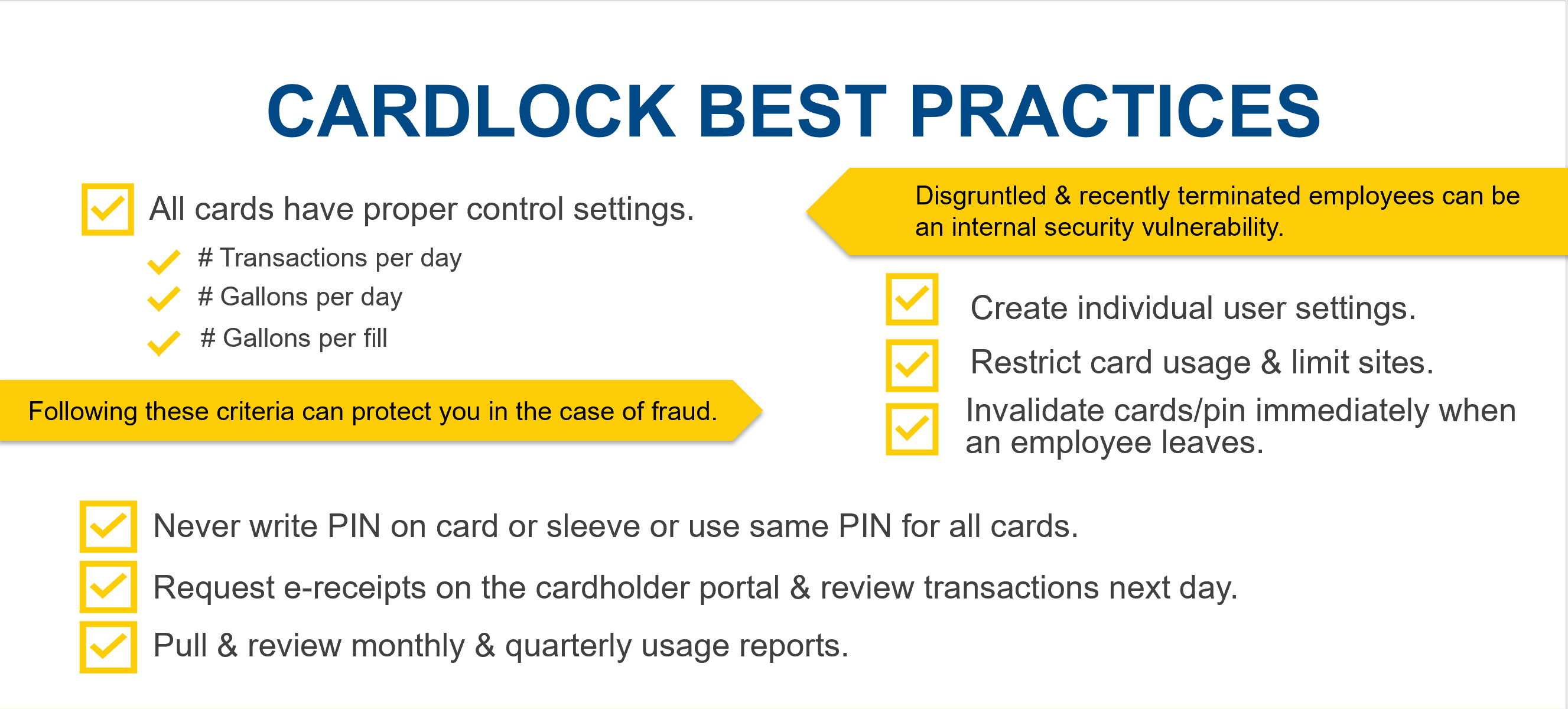 ---
---
WHY CHOOSE CARSON CARDLOCK?
ACCESS: Carson offers access to both Pacific Pride and CFN fuel networks. You get 24-7 access to thousands of fuel sites specially designed for heavy duty trucks. Skip the long lines at retail stations.
MORE OPTIONS: Carson owns 25% of Oregon cardlock stations, offering you more chances to save.
REPORTING: Pull detailed fuel-usage reports. Track how much each vehicle and employee uses to help you identify discrepancies.
ONE FUEL BILL: All your fuel purchases appear on one bill. Your accounting team will thank you.
PROTECTION: The ability to customize user and card settings protects you in the case that a card is stolen or mis-used.
For more information about Carson Cardlock, reach out to your Carson Sales Rep or contact us to inquire about becoming a Carson Cardlock customer.
---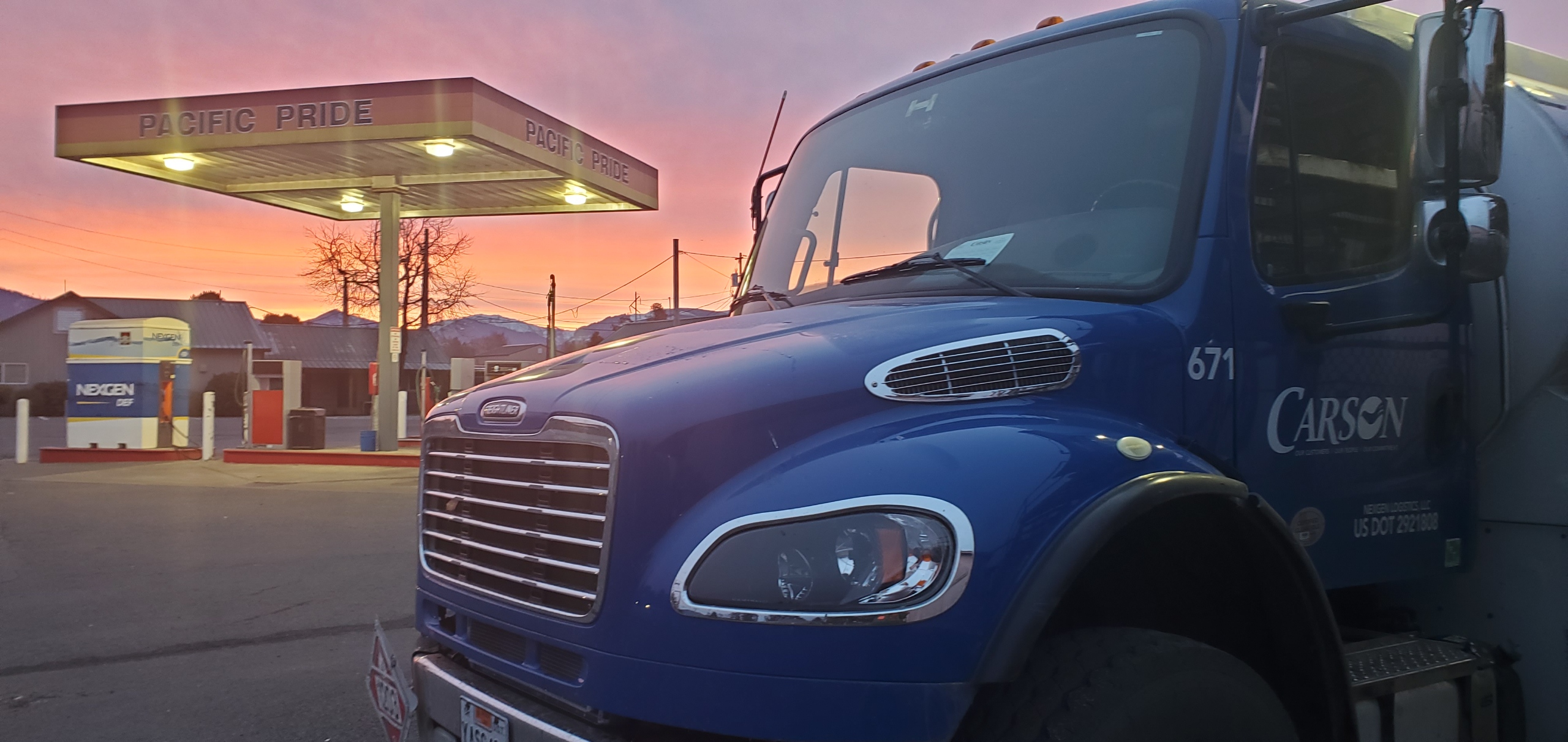 ---
YOU MAY ALSO LIKE