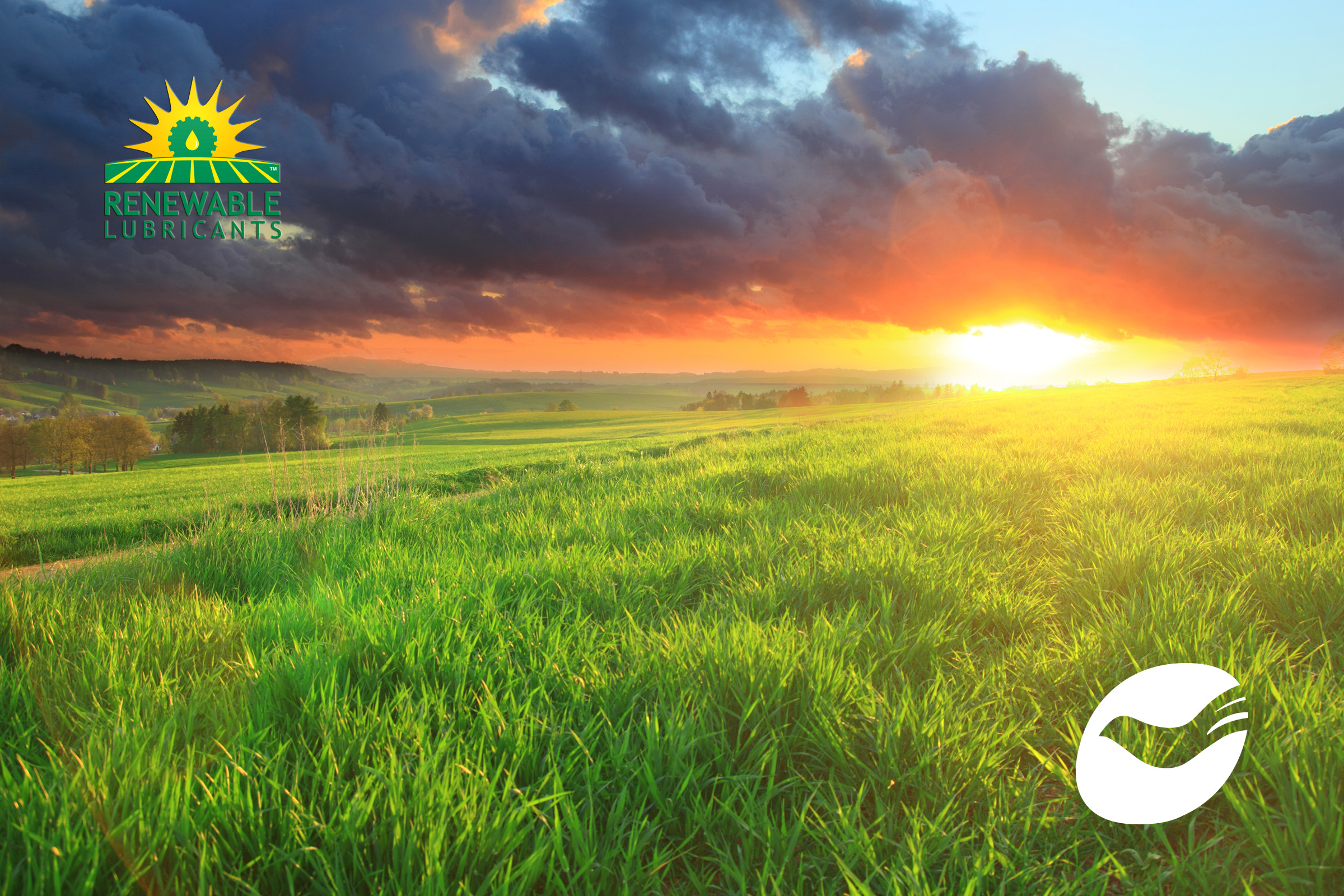 Carson's leading the way with a new partnership to bring top green lubricants to the Northwest market
High quality, bio-lubricants are the lubricants of choice for environmentally sensitive jobsites, agricultural applications, and municipalities. Increasingly, state and federal regulations are demanding stricter environmental oversight on the lubricants used in the marine environment, food processing and others. American manufacturer, Renewable Lubricants™ have been developing their patented bio-based lubricant technology for over thirty years. They transform common agricultural sources like soy, corn, sunflower and other bio-based materials into readily-biodegradable lubricants. These clean, green oils replace petroleum-based products for environmentally sensitive industries and for ecologically innovative companies and municipalities around the world.
Carson has partnered with Renewable Lubricants to offer more sustainable choices to our Northwest customers. Renewable Lubricants provides a full array of green lubricants engineered to meet or exceed the performance of petroleum-based oils while adhering to stringent ISO cleanliness standards. "We want to continue to lead our industry and our customers toward more sustainable and environmentally-friendly choices," explains Matt Benz, Carson's director of sales. "We chose to partner with Renewable Lubricants because they offer the widest array of clean lubricants for the broadest applications."
Key benefits to using Renewable Lubricants include:
Reduction of environmental contamination risk and mitigation cost
Reduction of environmental and health hazards
Reduction of US dependence on unfriendly oil sources
Meets the EPA Environmentally Acceptable Lubricants (EALs) requirement for specific industries
Renewable Lubricants'™ Biobased Product Technology meets and exceeds Military and Industrial Specification Test Protocols for performance, reliability, lifecycle cost, and safety
Over 250 bio-based and readily biodegradable products
Stay ahead of pending environmental regulations
Renewable Lubricant's patented bio-based technology gives industries like these an easy way to reduce their environmental footprint and mitigate contamination risk:
Marine
Construction
Forestry
Mining
Agriculture
Onshore and Offshore Drilling
Food Processing
Water Treatment
Transportation
Retail Consumer
Government (Federal, State, Local, Municipalities)
Animal Containment (Zoo and Aquariums)
Renewable Lubricant products include:
Hydraulic Oils
Tractor-Hydraulic Fluids
Bar & Chain Lubricant
Food Grade Lubricants, Grease & Cleaners
Penetrating Lubricants
Wire Rope Lubricant
Rock Drill/Air Tool
Industrial Gear and Circulating Oils
Metal Working Asphalt Release Agent
Spindle Oils
Concrete Mold Release & Rust Preventative Fluids ATF
Automotive & Heavy-Duty Diesel Motor Oils
Automotive Transmission and Gear Oils
Grease
To find out more about Renewable Lubricants contact Carson's lubricant experts at 503.224.8500. From performance and price to environmental risk, impact and regulation, Carson can find you the right lubricant for your fleet, your equipment, and your bottom line.
About Carson
The Carson name has represented quality and service since 1938. With modest origins as a Portland-area heating oil provider, Carson now serves the Pacific Northwest with business and direct to consumer products and services in the fuel, lubricant, heating, equipment, trucking, and vehicle industries. A family-run business for 80 years, the Carson Brand now represents a collection of companies committed to serving our customers, our employees, and our environment. Learn more about our Carson.
About Renewable Lubricants
Since 1991, Renewable Lubricants™, Inc. (RLI™) has been a pioneer in the development of vegetable oil-based (bio-based) lubricants. Renewable Lubricants is now the world's leading researcher and manufacturer of high-performance bio-based lubricants. Renewable Lubricants produces over 250 products using their patented technology to serve a wide variety of industries with high-performance, sustainable, and biodegradable lubrication alternatives. Learn more about Renewable Lubricants.