Carson and Chevron have found themselves aligned again around customer-focused service. In a commitment to improving customer understanding and application of new technologies and state-of-market lubrication products, Chevron has unveiled an upgrade to their mobile technology training program, the Delo Traveling Technology Lab. The lab takes customer service beyond the sales transaction, ensuring that customers and their employees and technicians understand the full lifecycle of the products, proper lubrication practices, and engine trouble-shooting. The unveiling  of the new lab and Chevron's new educational campaign, "Engineered with Purpose," had its national premier at Carson's annual customer appreciation event in August.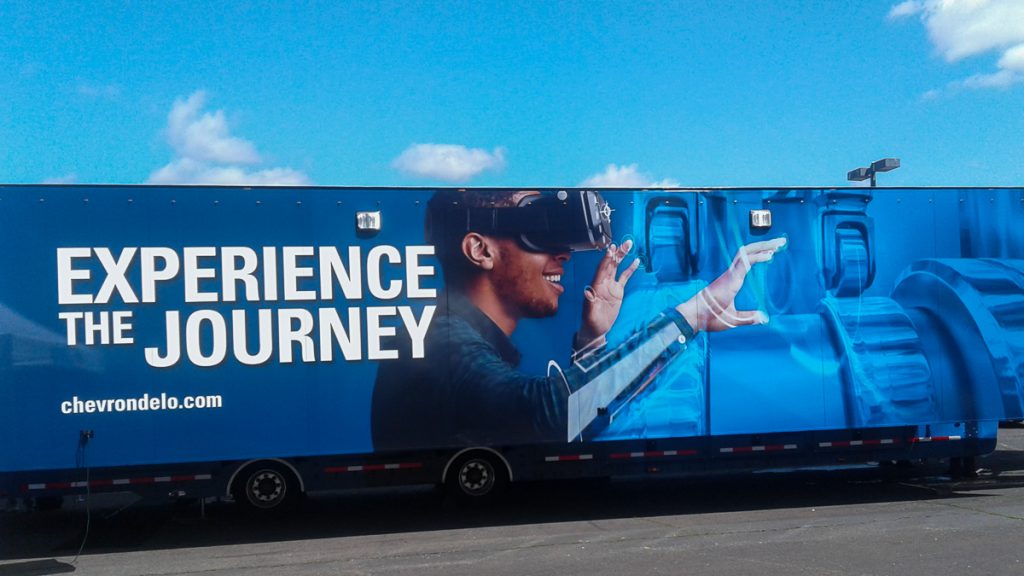 The interactive experience shows users in a hands-on way how and why lubricant technology is so important for today's precision vehicles. Carson's customers had a first-hand trial with the new education lab's 11 exhibits.  "We want to help our clients get the most out of their equipment investments," said Matt Benz, Carson's Senior Director of Sales & Sales Operations, "and the Delo lab shows them how lubricants protect and extend the life of their equipment in a fun, engaging way."
Carson's employees benefited from the lab, too. By educating a broader employee demographic on the latest lubricant technologies, Carson has an even greater ability to partner with our fuel and lubricant customers to realize the best results from their equipment and lubricants investment.
To find out more about the Carson's suite of high-performing lubricants for your equipment or fleet, call 800.998.7767 to speak with a Carson lube expert today.