Industrial hemp, used in paper, textiles, biofuel and more is one of the fastest growing agricultural sectors.  In 2018, hemp surpassed grapes and pears as the number one crop in Jackson County, Oregon. This year hemp is expected to exceed 8,579 acres, according to the Oregon Department of Agriculture, with 50,000 total acres throughout the state.
Hemp growers operate in rural parts of Oregon, where energy infrastructure is unable to support their needs. The versatility and portability of propane make it a good match for the growing industry. Propane's versatility allows hemp farmers to power heating and cooling of greenhouses. It also, powers carbon dioxide generation, lighting, dehumidifying, water recirculation systems, and other processes to grow healthy plants.
"A large hemp farm," says Zepp Charlton, Manager of Operations & Safety at Carson Propane, "can easily use upwards of 5,000 gallons a week." That volume makes it clear how propane costs have an impact on the profit margins of industrial hemp growers.
Full-service propane products, support & consulting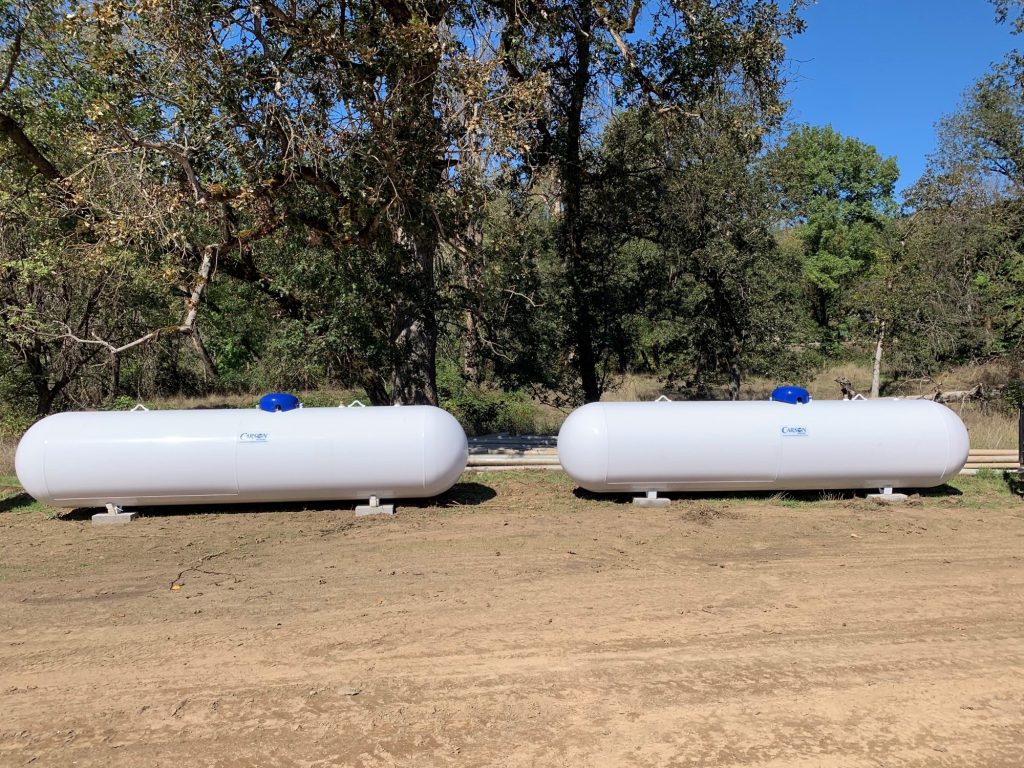 Carson has a long history of supporting the agriculture sector with portable, reliable, and cost-effective energy and transportation solutions. Providing propane products and service to the hemp industry in Oregon is part of our holistic approach to fueling your business success. From growing to processing, Carson Propane is dedicated to serving Oregon's top hemp producers with clean, affordable, and safe propane on flexible and fair service contracts.
All new tanks & equipment
Consultation and service for code & safety requirements
All-in-one provider brings all fuel products to your location
Coordinated build-outs for propane generators
Weekly inspection & service
12-month service contracts do not lock-in price hikes
No hidden fees or surcharges
Cash-only contract available
Carson is your clear choice for clean, safe & reliable propane
Hemp industry entrepreneurs have the opportunity to improve their bottom line with a clean and competitively-priced energy source. Carson propane is available without contract lock-ins like power companies and local competitors. More cost-effective than electricity, and comparable to natural gas, Carson's propane service agreement can realize you nearly a 50 percent savings gallon-to-gallon than your current supplier.
At this time, Carson Propane services are limited to Josephine and Jackson Counties in Southern Oregon. Contact 541.956.1863 today for your free consultation.  Carson anticipates expanding our propane services to other Oregon counties in the near future.