Dust off your wheels, spring is the best time to explore Oregon's OHV trails
Now that the weather has finally returned to some sunshine, you're probably thinking about getting your ATV or motorbike out of the garage and hitting some of Oregon's OHV trails. There's nothing quite like driving "al fresco." Combining an "al fresco" motor experience with the beauty of Oregon's great outdoors can net you a rewarding weekend of riding, camping and nature. The good news is, springtime is one of the best times to get out on Oregon's vast network of OHV trails. The dust hasn't yet begun to kick up from summer's hot and dry conditions, and the crowds of summer campers are still biding their time for warmer weather.
Here are some of Carson's top picks for ATV and motorbike friendly camping so you can plan your springtime getaway.
Oregon Sand Dunes – Coastal Oregon
The classic Oregon OHV trail adventure is out on the coast at the Sand Lake Recreation Area southwest of Tillamook. Riding is available year-round, with the best riding happening in the fall and spring.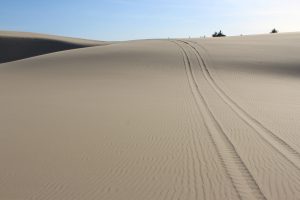 Camping and other information are available at East Dunes Campground throughrideatvoregon.org. Nearby in the Siuslaw National Forest, there are over 40 types of campgrounds including reserved, groups sites and RV Camping. However, for those up for adventure, unreserved, dispersed camping is also available. This is off-the-grid style camping that can be done in the Oregon Dunes National Rec area, including Siltcoos and the Siltcoos Lake Trail. Additional dispersed camping is found from Tillamook to Newport in the Mt. Hebo area along the Pioneer-Indian Trail and the South Lake Dispersed Area. Find out more at https://www.fs.usda.gov/activity/siuslaw/recreation/
Looking to rent an ATV for fun on the coast? Our partners Spin Reel (North Bend) and Torex (Florence) provide hourly and daily ATV rentals. You'll be using Carson fuel as you race around the dunes! Want to leave the driving to someone else? Sand Dunes and Sandland Adventures offer big buggy tours in Florence.
Millican Valley – Central Oregon
Located 25 miles southeast of Bend, the Millican Valley has over 255 miles of OHV trails and eight different camping and staging areas listed on the Ride ATV Oregon site alone. A little further northeast, a multitude of dispersed camping sites are available near the Prineville Reservoir.
More luxury-seeking riders will find a large assortment of accommodation in nearby Bend. Or, if you'd just like to stretch your legs, have fun following the Bend Ale Trail. Bend, known as "Beer Town USA," boasts more breweries per capita than any other town in Oregon – and that's saying something! Pick up your passport and get walking to your next refreshing libation.
Umatilla & La Grande – Eastern Oregon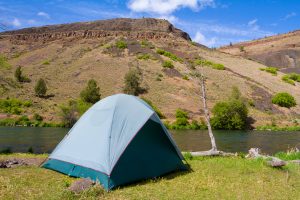 Head out I84 through some of the most picturesque landscape in Oregon, past Hood River and head toward La Grande and the Wallowa Mountains in Eastern Oregon for another selection of great rides. The Winom-Frasier trail system at the top of the Umatilla National Forest has 140 miles of easy to difficult trails with five camping and staging areas scattered throughout.
Closer-in to La Grande and toward Joseph, you'll find two smaller systems. Mt. Emily Recreation Area is 30 miles of mixed difficulty trails with dry camping onsite – including a kids' riding area.
The Mt. Fanny/Breshears OHV Trails just outside of Joseph is a network of 15 miles, near to the Moss Springs Campground.
Dispersed and free camping sites abound in this area and can be sourced ahead of time on freecampsites.net. Enjoy hiking and other outdoor activities at the Wallowa Lake State Park, including boat rentals, hiking, and a tramway ride. Camping is available here, too, but you should book it in advance. Pop into the up-and-coming town of Joseph to explore local history at the Walloway County Museum.
Get out there this spring and explore Oregon's OHV trails!