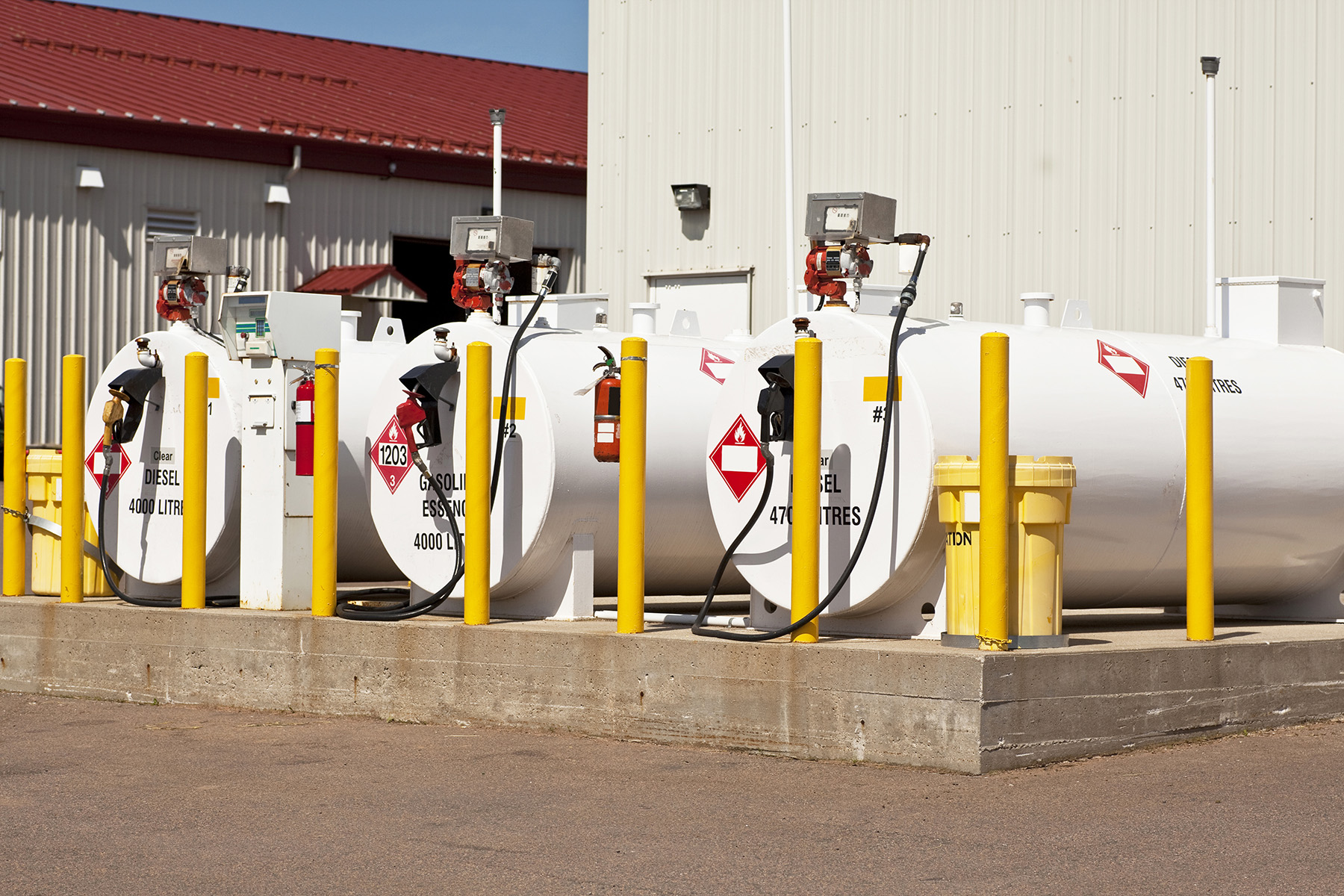 Custom Solutions for maximizing your fuel system performance and longevity
Today's fuels and lubricants are running cleaner than ever before – and that's good news for your reputation and the environment. To achieve desired performance-levels and maintain increasingly precision-driven equipment, these fuels require the proper monitoring, storage, and maintenance. Carson's Industrial Solutions provide you with a customized program to clean and monitor your fuel and lubricant systems so you can realize peak operational performance.
Mitigate Capital Expenditures and Downtime
Putting in a new tank or replacement pump is not only a massive capital expense, but it's unwanted downtime in a competitive marketplace.
Contaminated fuels make it easier for bacteria and yeast to grow in your tank, creating a highly acidic byproduct that infects not only your operating equipment but transfers to your vehicles. This acidic fuel quickly causes corrosion to your fleet and critical infrastructure.
Carson Industrial Solutions reviews and monitors your biological, particulate and moisture contamination. By cleaning and repairing your tank and fuel-delivery systems and providing you with the OEM fuel standard required, you'll maintain high-performance standards and equipment life.
Buy Less Oil
When your equipment is clean, and your fuel is stored correctly, you'll experience a longer fuel life. Carson's Industrial Solutions program can clean your existing oil and lubricants for half the cost of buying new oil. Our proprietary equipment cleans the oil in your existing system while it's running – so you'll avoid the downtime of completely changing your fluids.
Meet Regulatory Requirements
Environmental regulations for fuel handling and storage must be strictly adhered to for insurance, risk, and reputational management. Carson's Industrial Solutions' expert team is certified to execute SP001 above-ground tank inspections. Through state-of-the-art ultrasound equipment, we can identify the cause and extent of tank corrosion. We will then work with you to establish a program to meet industry and regulatory standards.
Whole System Service
Carson's Industrial Solutions team is your partner for maintaining and installing exceptional fuel and lubricant systems.
Our services include:
Fuel Programs
Tank cleaning (Including confined space entry tanks)
Tank repair
Fuel purification and fuel polishing systems
Mitigation services
Fuel site maintenance and equipment monitoring
Fuel site equipment installation
Regulatory Testing and Reporting
Lubricant Services
Carson's Industrial Solutions Team is ready to serve your industry:
Municipal Transportation Authorities
Commercial Sites
Waste Treatment
Emergency Power Systems for Critical Infrastructure and Services

Hospitals
911 Centers
State Agencies
Multi-Family and Multi-Use Buildings

Multi-location Facilities
Large Fuel Tanks
Shipping and Marine Applications
Contact Carson Industrial Solutions for more information at 541.936.0305.